Custom Sign Company in Perryville, MO
For 25 years, Brewer Graphics, Inc. has been the preferred sign company in Perryville, MO and the surrounding region. From design to printing and even installation, we help you promote your organization or business in the most creative, professional ways possible. Whether you need a vinyl sign to promote a special event or vehicle lettering to take your advertising efforts on the go, we guarantee you'll be pleased with our graphic design company's custom work.
Experienced Designers and Printers in Perryville
It takes the right piece of signage or marketing collateral to get your message across. At Brewer Graphics, Inc., we know how powerful well-designed materials can be for your business—after all, our custom sign company has been supplying them for more than 25 years!
As a full-service sign and banner company in Perryville, MO, we know that all forms of printed media need to send the right message. We help you do exactly that with our expert design and printing services. From full-color vinyl signs to vehicle wraps, we work with you to bring your ideas to life. We know that it all starts with good design, and we use our decades of experience and knowledge of design software to create compelling material for your organization or business.
Our graphics company has the attention to detail and an eye for design to combine text, images and more in creative ways that always surprise and delight each of our clients. From concept to creation, let us enthrall you with design that match your branding, communicate your message and captivate your audience.
In addition to amazing products, we also offer a wide variety of services, including laser engraving and etching, digital printing and screening.
We work quickly to provide you with advertisements that send the right message, every time. Whether you need a banner to advertise a special event or an assortment of screen-printed t-shirts, posters or other promotional items, we take care of custom jobs surprisingly fast. Stop by today and see why Perryville, Brewer, Highland, and Crosstown, MO businesses trust us to market themselves effectively.
Our banner company has over 40 years of combined experience in the printing industry.
We offer in-house design services to customers, alongside complete printing services.
We offer free estimates on all projects, including one-offs and short-run productions.
We design and install complete vehicle graphics to give fleets a professional look.
Our graphics company has been recognized by the Perryville Chamber of Commerce.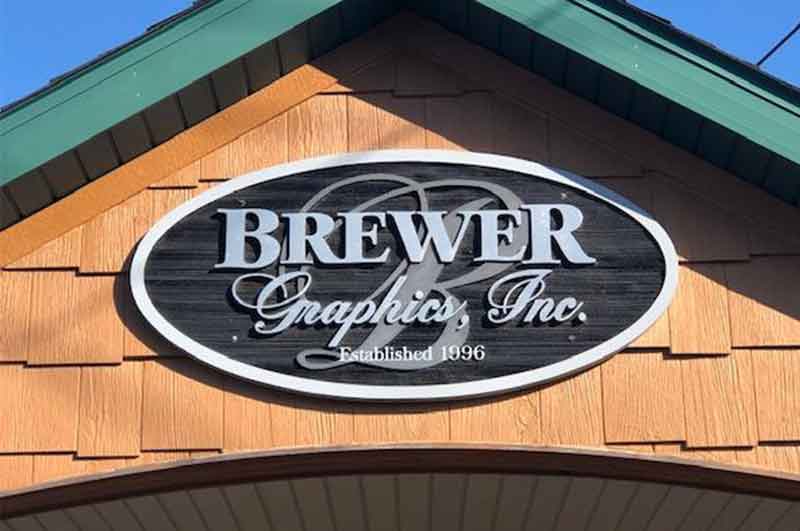 Your One-Stop Sign Shop
Brewer Graphics, Inc. is proud to be the one-stop custom sign company for Perryville, MO and the surrounding area. From colorful banners to signs, we help you send the right message. Reach out to our skilled graphic design company today and let's get to work on your project! Contact us for more information!
Proudly providing Signs and Banners to the following areas and more: BREWER, MO | COLUMBIA, MO | HIGHLAND, MO | PERRYVILLE, MO | ST. LOUIS, MO | FARMINGTON, MO | FREDERICKTOWN, MO | CAPE GIRADEAU, MO | CHESTER, IL  | REDBUD, IL